Boy Leslie was built by Sanders & Co in Galmpton, on the Dart, in 1911.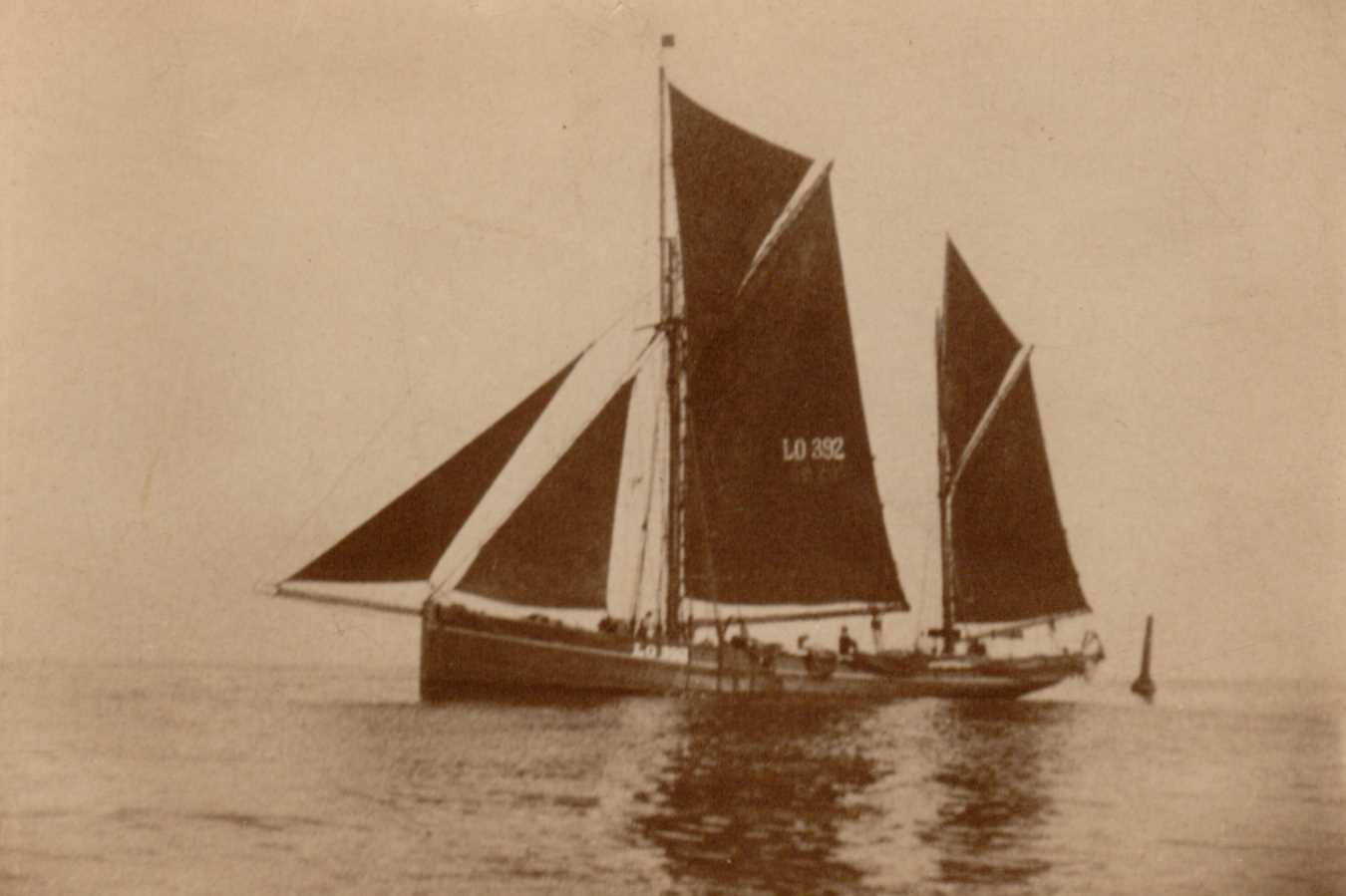 She was built for William Bellamy and registered as BM 312. She was sold to J.M. Jones of Plymouth in 1918 and acquired from him by Roy Hewett in 1920 who re-registered her as LO 392.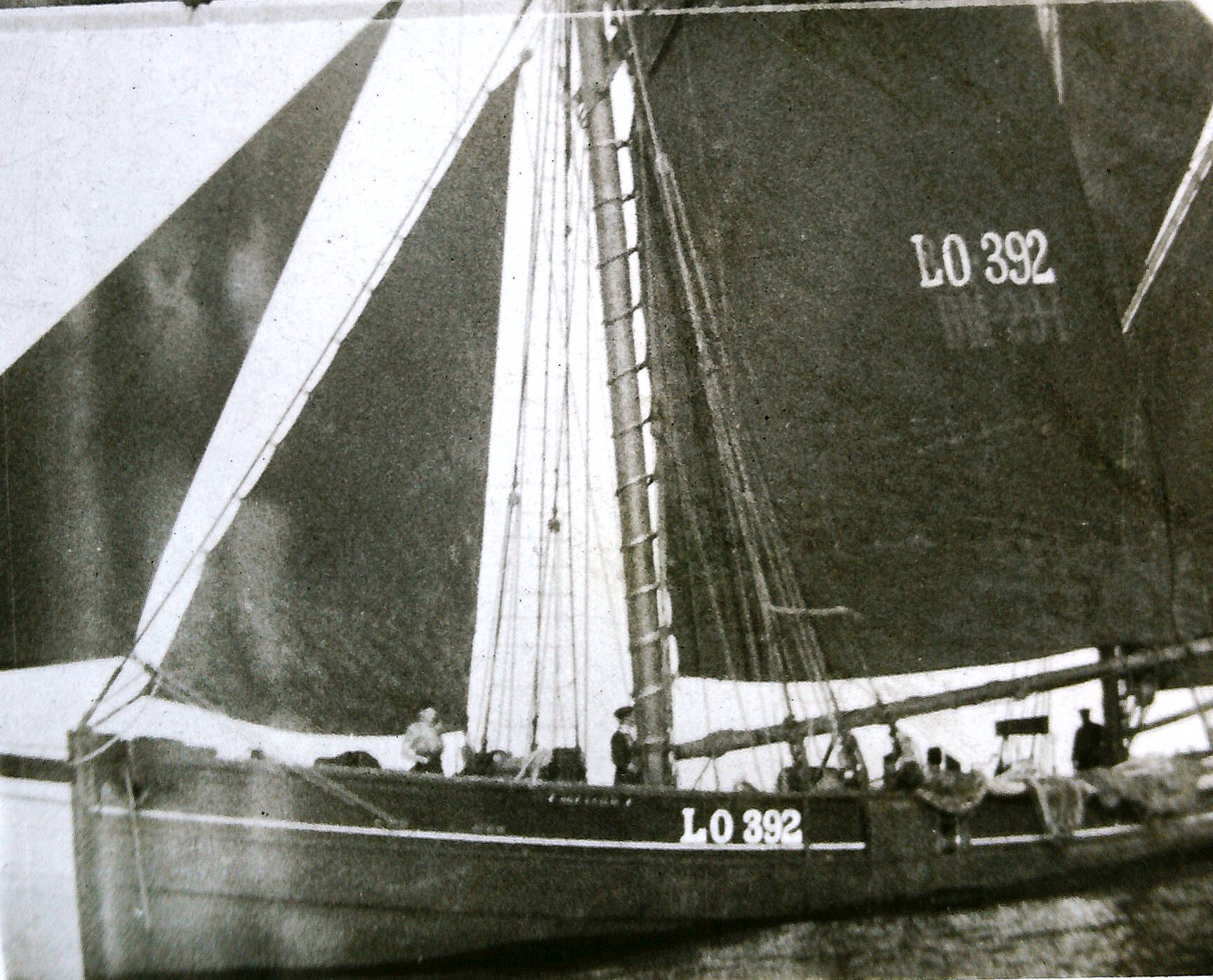 She was a firm favourite in the Short Blue Fleet when she attended the Spithead Review of the Fleet in 1935. She was the smallest vessel to be invited and with "Telesia" represented the dwindling British fleet of sailing trawlers.  At that time she had no auxiliary engine. On board were Skipper Frank Sutton, his crew, and three generations of the Hewett family. Robert Muirhead Hewett had at the end of the nineteenth century owned some 193 similar vessels of the Short Blue Fleet. His son Roy Hewett was the current owner of the Short Blue Fleet and hence Boy Leslie; he invited not only his father (aged 75) but also his brother Graham, and Graham's son Peter (15) who was in time to take over the running of the Short Blue Fleet and had himself undertaken a fishing trip on Boy Leslie at the age of 11.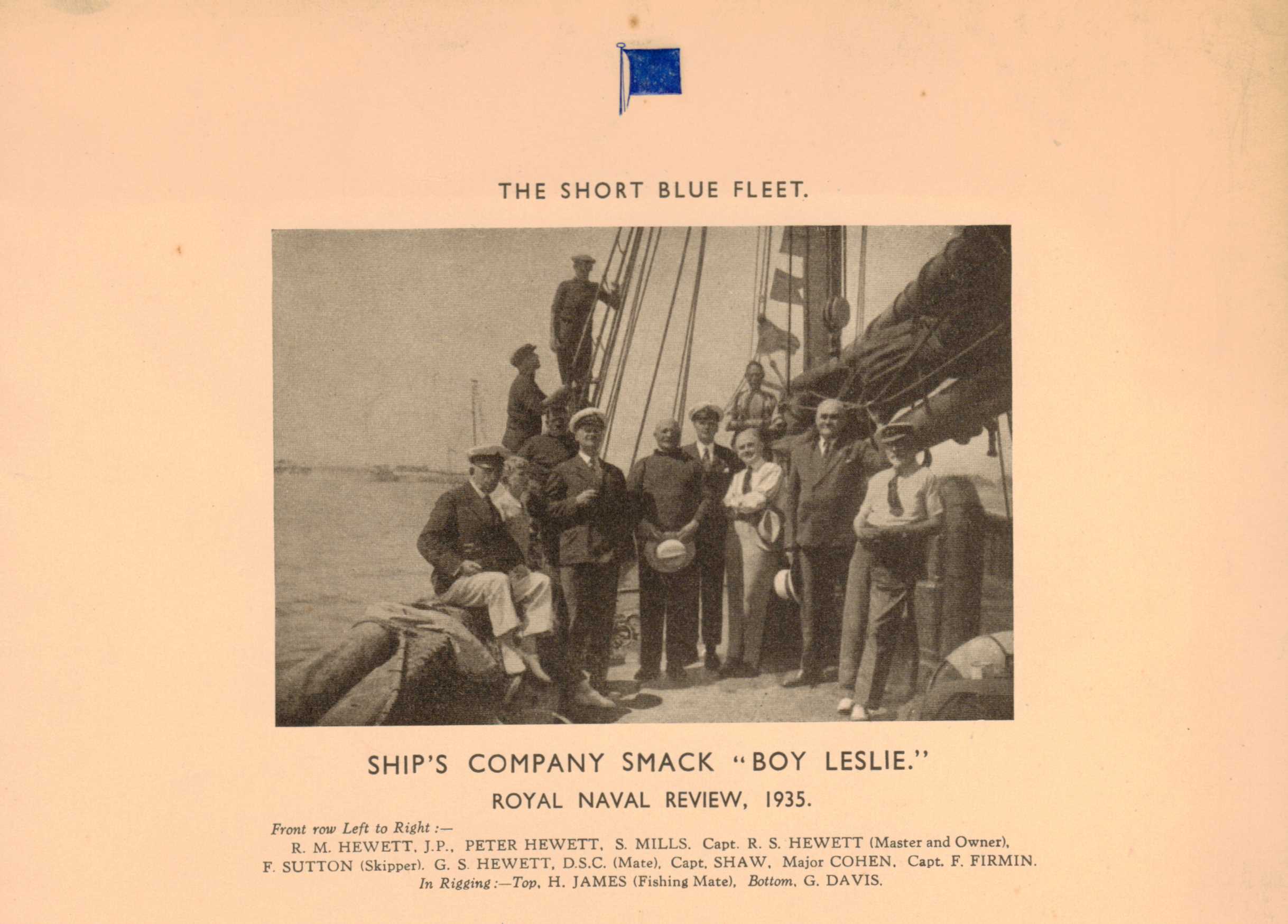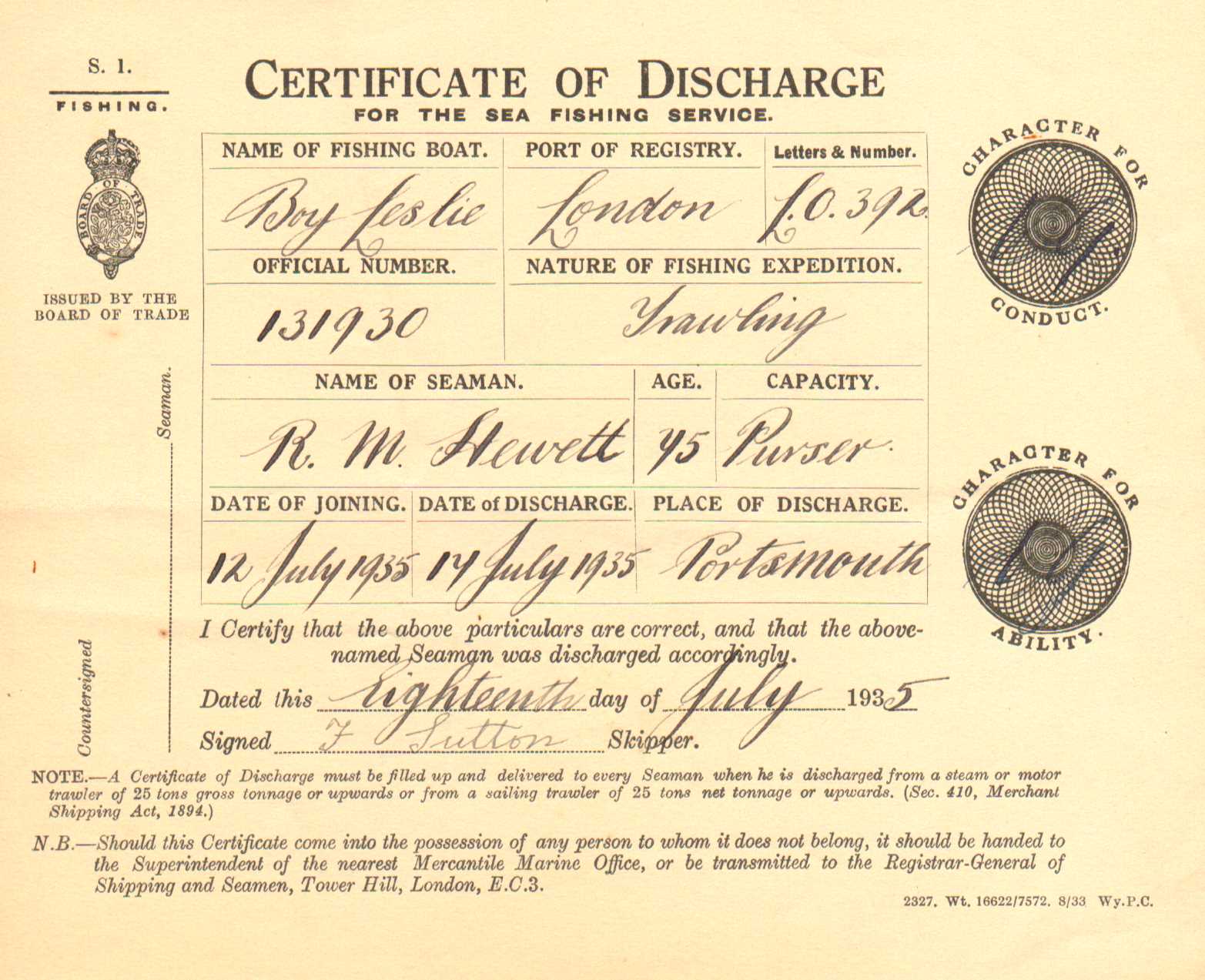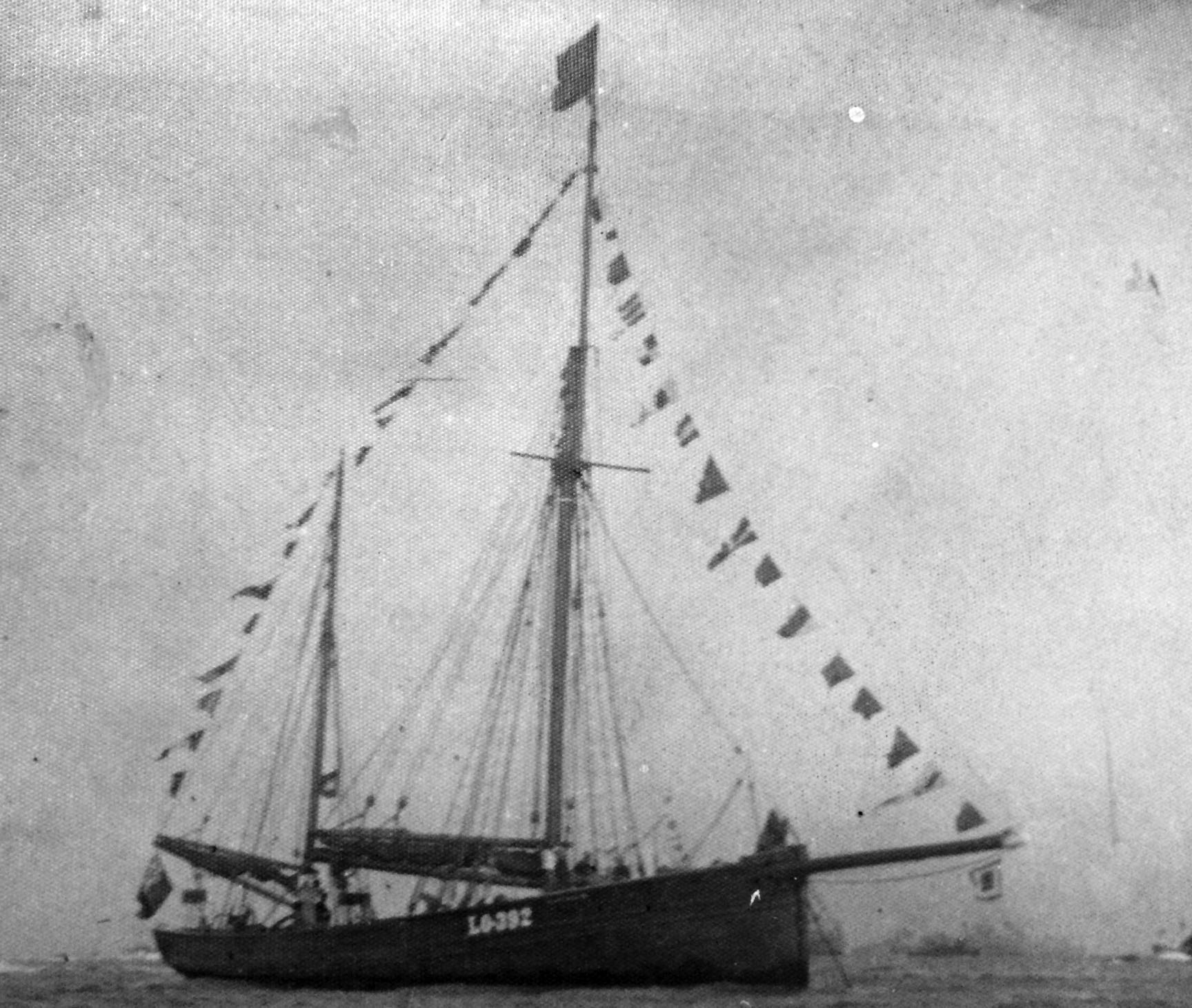 Above is some wonderful Pathe News footage where we even get a glimpse of Robert Muirhead Hewett, Roy Hewett and Graham Hewett watching the proceedings from Boy Leslie.
However, steam trawlers were very much the commercial success and thus in 1939 she was sold to Norway. She was converted to a motor coastal cargo vessel and renamed "Eckstrand".
Details of this period of her history can be found at this informative page.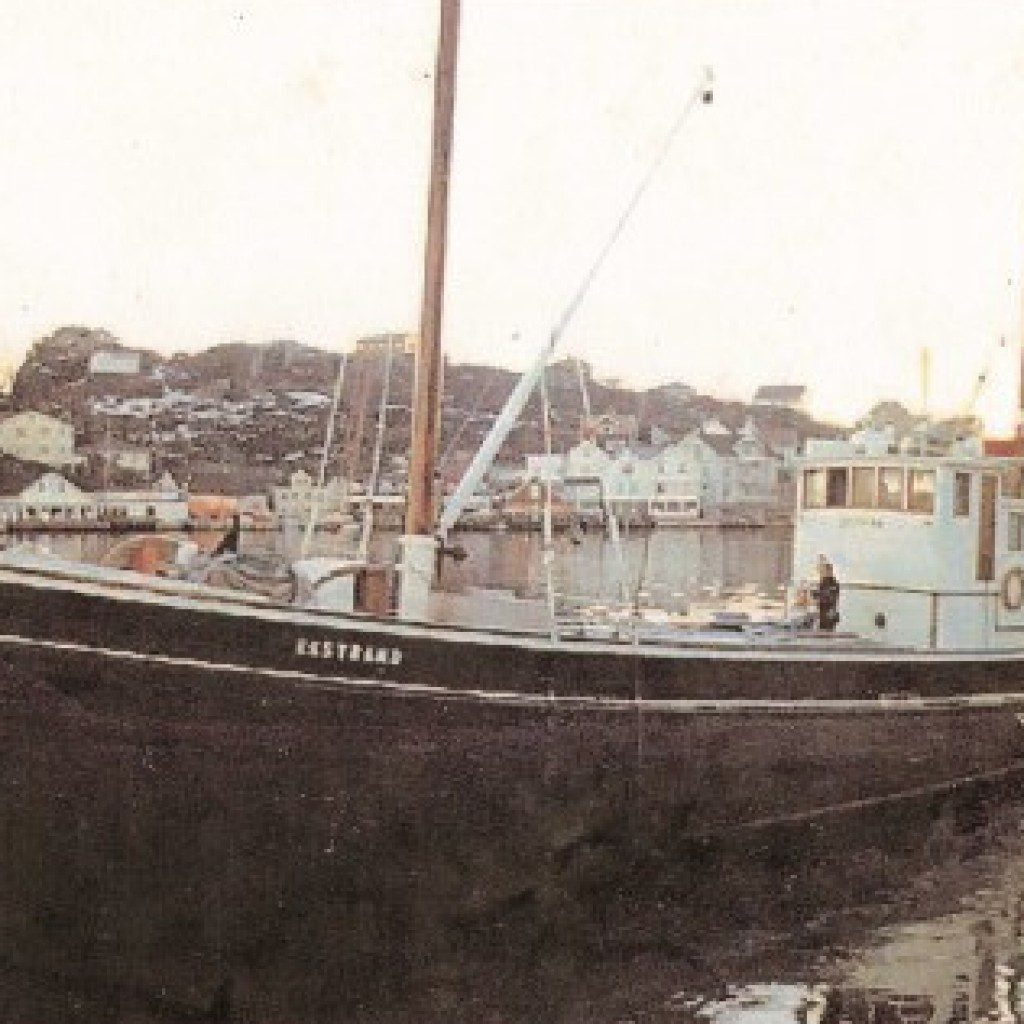 In 1979 she became uneconomical to run but was recognised as being still a fine vessel. She was purchased to be converted back to sail and restored to her former glory by a band of very enthusiastic Norwegian volunteers. As with every vessel of this kind, money was a continuous problem. However, as a result of much hard work and successful funding requests, she is being totally refurbished, and now in 2015 is back in service ready to face her next hundred years.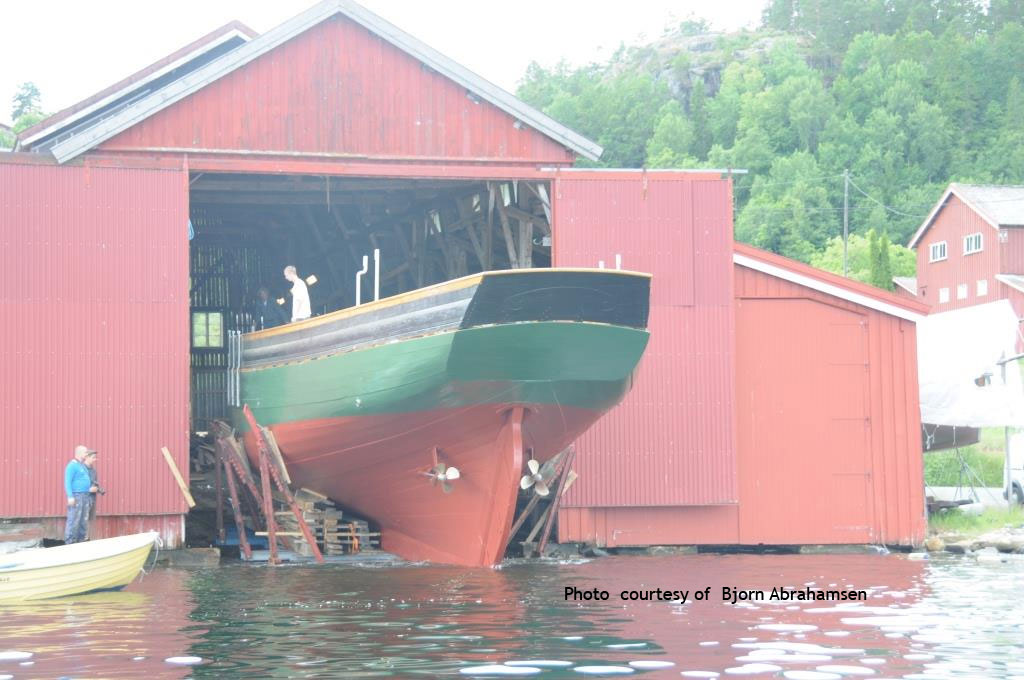 Boy Leslie being relaunched June 2014.
Boy Leslie is currently based in Arendal, Norway, in the very capable hands of Bjorn Abrahamsen.



In June 2015 she took part in a Trawler Festival at Arendal, along with Excelsior, Deodar, Atlantica, Gratitude and Eureka. This was the first time she had sailed for seven years and seven members of the Hewett family were on board to enjoy the moment. In June 2018 the Hewett family were invited back and one of the crew was Astrid Hewett, aged just 4 months. As a result, six generations of Hewetts have sailed on Boy Leslie.